FXDirect is SimPhonics entry level audio product for simulation systems with four channels or less of audio. FXDirect forms the heart of higher end systems such as SMx, which adds additional hardware for many more channels and low latency mixing. FXDirect audio channels are provided via low cost off-the-shelf sound cards. See more information about simulation audio systems...
V+ is the visual programming language of the FXDirect system. Audio waveforms are manipulated via V+ FXDirect objects to perform communications, sound simulation, tone generators, HLA and DIS voice networks, etc. This means visual programs developed for FXDirect can run unmodified on the SMx system. FXDirect can be applied in many audio applications including:
Very High Fidelity Sound Simulation (FAA Level D)

Communications/Intercommunications

NAV, EW Tones, Sonar, etc.

HLA/DIS Voice Networks

True 3D Audio

Multi-channel Record/Playback

Dynamic Speech Syntheses (ATIS, AWOS, ASOS, GCA)

FXDirect software is currently supplied with the V+ visual programming system, and runs on Windows 98, 98SE, and 2000. Both desktop and rack-mount chassis are offered.
Any waveform can be generated within the streaming engine, such as sine, square, or complex, including recorded sounds. Hundreds of waveforms can be generated and manipulated via real-time V+ designs.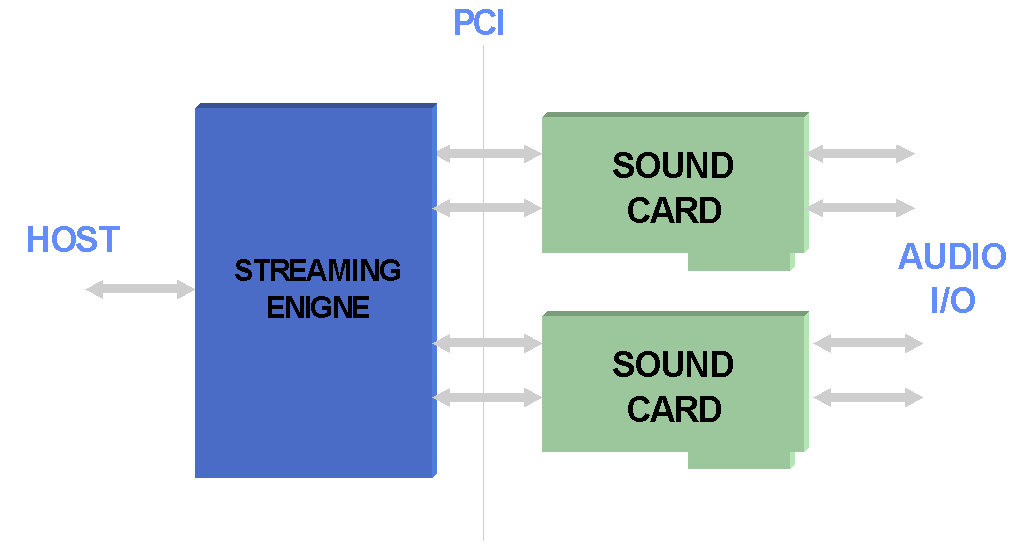 All features for FXDirect can be programmed visually with the latest visual programming tools (V+) and operating systems. No text-based code is required. Read more about V+.
---
DIS Voice Networks
FXDirect includes objects for sending and receiving data over networks that are DIS and HLA compliant. All that is required for an operator or simulated radio on a DIS/HLA network is a PC and an ordinary sound card. In fact, you can use the joystick port for PTT inputs, enabling a very low cost DIS/HLA radio. You don't need any expensive hardware or hand-held terminals to get the job done. Also, any network card that has a Windows driver can work with FXDirect DIS radios.
DIS/HLA Radio Simulation, Sidetone Squelch

In-Range, In-Frequency Effects, Propagation Path Loses

Noise Characteristics and a Function of Frequency

Jamming, Crypto Effects

Atmosphere Effects

Other Effects
DirectSound and Windows are a trademark of Microsoft Corporation.
FXDirect and V+ are trademarks of SimPhonics, Inc.
MMX is a trademark of Intel Corporation.