Veraxx Orders V+ for V-22 Command Post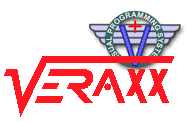 2/7/2003
Veraxx Engineering Corporation purchased V+ for their "Simulator Network Nerve Center" contract. This command post, located at the Marine Corps Air Station New River (North Carolina), will use networked radios, created with V+, to manage and control missions for up to 7 simulators. Veraxx purchased a development license and will create and implement their own designs.
---
SimPhonics has been developing simulation and training industry software since 1988. Our customers include commercial airlines, simulation companies, and military/government agencies.
For more information, please contact:
Linda Lack, VP Operations
SimPhonics, Inc.
3226 N. Falkenburg Road
Tampa, FL 33619
Phone: (813) 623-9917
FAX: (813) 623-5119